Drake recently released a music video for his hit song "Hotline Bling". The rapper instantly got internet feedback with a slew of parodies and memes, many fans mocked Drake's dance moves but still enjoy the song.
But some critics are upset with the unoriginality of Drake's new song for two main reasons.
1.The song itself has a beat that closely resembles D.R.A.M.'s
"Cha Cha"
.
Rapper D.R.A.M told the press he feels like Drake ripped him off. Drake defended the obvious copy cat beat by saying his song was originally released as "Hotline Bling (Cha Cha Remix)" and Apple Music dropped the remix part once the song was climbing the charts. Drake told other sources he was inspired by D.R.A.M's song and wanted to rap on his beat. D.R.A.M.'s label hasn't publicly said whether they will sue Drake or not.
2. The music video is set looks like the work of artist James Turell.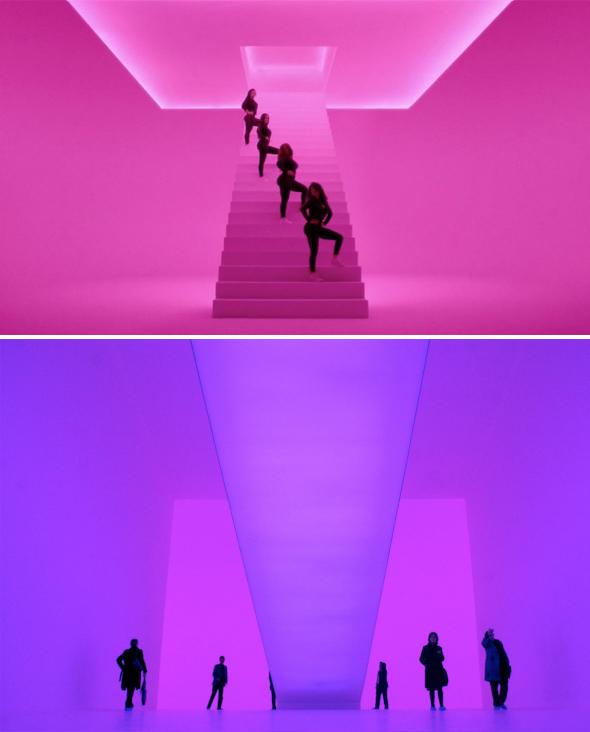 The top image is a screenshot from the music video, the bottom is a James Turell light installation in Germany in 2009. There are plenty of these comparison shots, with matching style and aesthetic in both.
A representative for Turell said that although he is flattered "that Drake f**ks with me", he was not involved in the making of the video.
How did Drake get away with this?
Slate magazine said it best.
"

We live in a remix culture now, so it seems only appropriate that Drake would sashay through someone else's art for his own video."
So will Drake get sued over Hotline Bling? Are his blatant copies of other artists within the bounds of inspiration, or is he ripping off other artists?
Drake took something, transformed it, and created a remix of his own influences. There is no way to be truly original in our world. But innovation is key for culture to keep evolving.
So Drake is a copy cat, but maybe that's why he is so successful. If he can take a minor rap hit from D.R.A.M. and installation art from Europe that was not on mainstream America's radar, and create a viral video overnight, he is a master remixer. And when looking at him strictly as an artist, being transformative should overrule whatever art he samples to create something new